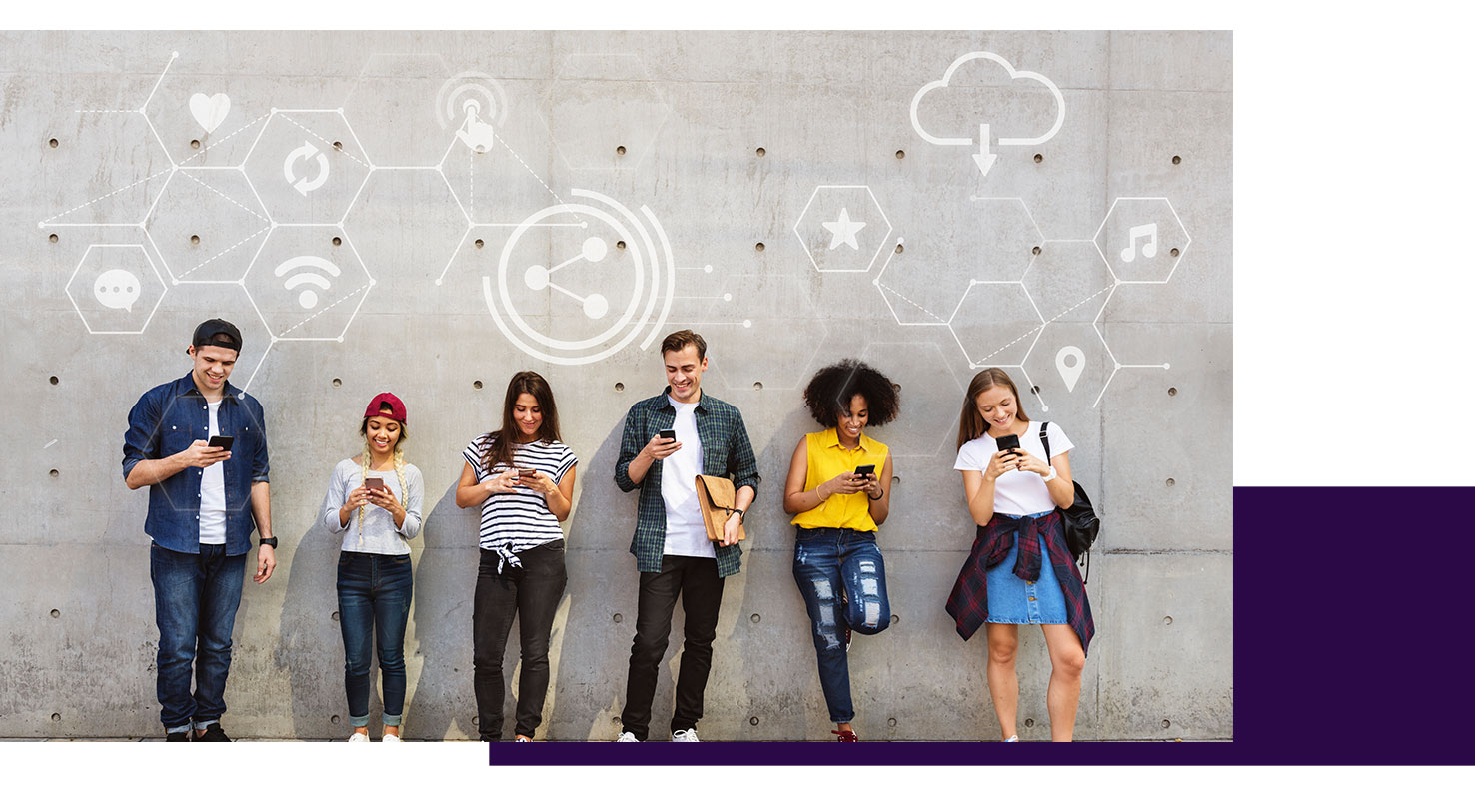 Facebook and Instagram

Ad Management
Turn millions of Facebook and Instagram users into customers with highly customized social media advertising campaigns. Using Facebook's advanced targeting technology, our social media management team helps you reach new audiences and re-engage customers who've already visited your site.
View Packages
The Team Working with You

Account Managers
Working with a dedicated Account Manager means you have direct access to a Facebook and Instagram expert. With our experience managing social media advertising campaigns for a diverse portfolio of verticals, we have the expertise to make your goals a reality.

Social Advertising Specialists
Your dedicated social media advertising specialist will collaborate with your Account Manager to continuously optimize your campaigns. We will analyze account performance based on key performance indicators and make calculated adjustments to deliver successful campaigns.

Copywriters
Reel in your audience with impeccably crafted ad copy. As part of our social media management services, we deliver targeted messaging that aligns seamlessly with your brand voice to captivate your audience and drive action.

Creative Services
Our team of talented Graphic and Video Designers are here to make your ads shine. With stunning graphics, videos, GIFs, and more, we will make sure your ads stay ahead of the curve and stand out to your audience.
À La Carte
New Ad Copy:
$50/ad

Photo Editing*:
$75/ad

Includes compositing

Basic GIF*:
$250/ad

Interchanging images with text overlay options

Premium GIF*:
$500/ad

Animated images with animated text

Video/Photoshoot Consultation*:
$149/hr

*Phone call with social creative experts.
*Customized Visual Guide with recommendations (optional add-on)

Video Content Creation*:
$500/ad

Video footage editing, not just cropping.
Video production not included.
*One revision included per ad. Additional revisions will be billed at $99 per hour